The first time I met Richard de Ruijter was somewhere back around 2005. I worked in a snowboard and surf shop in Utrecht city and Richard was a regular customer. Always full of energy and enthusiasm with enough stories to tell. Back then he was already working as an illustrator and many years later I reached out to him to ask some help on creating the logo for Commontale. He immediately was in for it and delivered from sketch one. So here's not just a big shout out but also some interesting background on both his working and surfing life.
Drawing and creating artwork has always been a part of you. Can you briefly take us along your graphical journey so far?
" I've been drawing for as long as I can remember. I can't even really recall where it started. Yet I do know that during the last years of elementary school I was very much into drawing manga, Pokemon and especially Dragonball Z. That moment defined me in wanting to pursue a creative profession. If you'd met me at 12 I'd told you I would be a comic book artist one day. Although I'm happy that I grew out of that phase, it actually founded the basis for my later creative life."
"My parents, especially my dad, really supported me in getting to know the creative field through some of his clients he introduced to me. Over the years I went from drawing by hand to creating posters for punk gigs and skateboarding competitions and later to illustrative work in the fashion industry towards where I am now. Since 2011 I run my own studio and mainly focus on Brand Identity. I love working for startups, new and sustainable technologies and idealistic clients in a broad range of fields."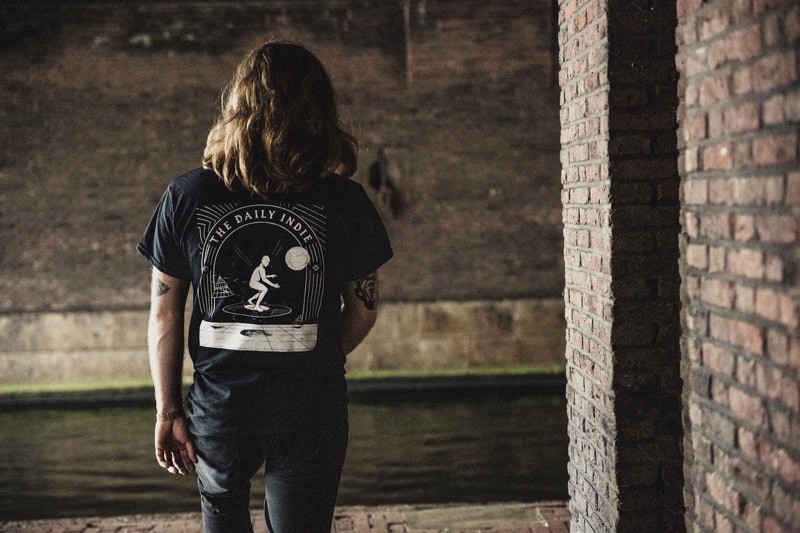 Next to graphic design, what else stokes your life?
"Good question! I'm generally stoked on life. There are too many good things! My friends, music, coffee…the sea, for sure. Currently I'm surfing a lot – even more than usual. I'm taking any chance to go out into the water. Don't care if it's a big day or a small one, I just want to be in the water. Anything to get away from the crazy and hectic reality which 2020 has become."
"Late 2019 I became co-owner of a wakeboardschool called Board Academy. Seeing what our team has done this year is incredibly inspiring and it also makes me really proud and humbled to be a part of this team. I'm looking forward and I'm beyond excited about what this adventure will bring."
"Other than that: nature. Living in the city centre of Rotterdam can be quite hectic and getting out to the beach, reconnecting with the elements really recharges my battery in order to keep two companies going. A while ago we spent a night on the beach until sunrise and it was the most magical night with good friends. Campfire, full red moon, clear skies, falling stars (a perseid meteor shower apparently came by that night) and…noctiluca. It was amazing."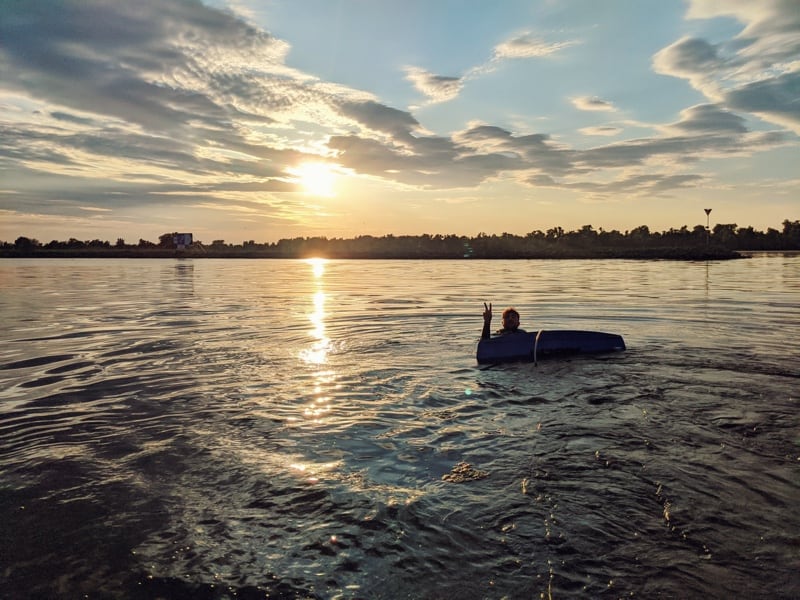 Where do you get your inspiration from?
"That's super random. If there's one thing I learned over the years it's that it's rarely found on Pinterest. For me it comes from looking around, finding it in anything from random lettering on buildings, LP artworks, poster arts in the streets, books…I can get lost in certain topics and go wild there. Currently I'm crazy inspired by obscure south-asian mythology and its characters. It's wild!"
"Lately I've been on such a long run of client work that there has been little time to create my own work, but I have been doing drawings of birds on my iPad Pro. I really like doing that. There's something very calming about it. I love to use rough lines and colorful palettes to make them my own. Traveling and experiencing new cultures are also a part of this, although unfortunately that won't happen for a while now seen the pandemic. Not necessarily a bad thing. It forces us to explore and appreciate our immediate surroundings I guess. There's lots of cool things to find at home."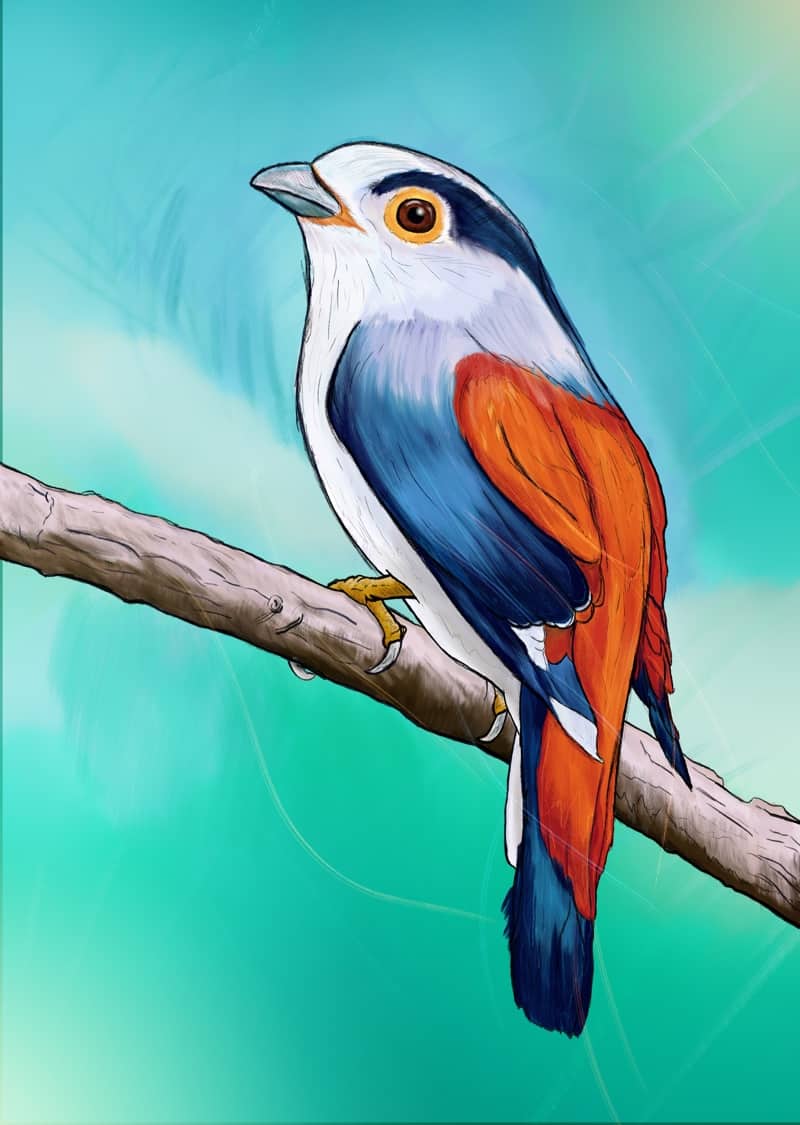 "In my work I try to find out what drives my clients and let that inspire me to create something unique. The process is equal parts design and psychology. Most important is letting the character of the brand define the look and feel of the design. Creating a different style for each client, as not every sector is the same. Sometimes making something really stand out from the competition comes from researching a style and pioneering stuff completely new and off-beat. This is what I love. It also helps not to get stuck in the same style and become boring."
"I love to give clients an identity which they can stand behind. One that can grow and expand over time. I believe that giving them the right tools for this from the start really helps a brand evolving, growing. I'd say color and typography are a big part of my style. Humor also is a big part of this and whenever possible I try to use it. Let us please not take ourselves or life too seriously. This should be fun and exciting!"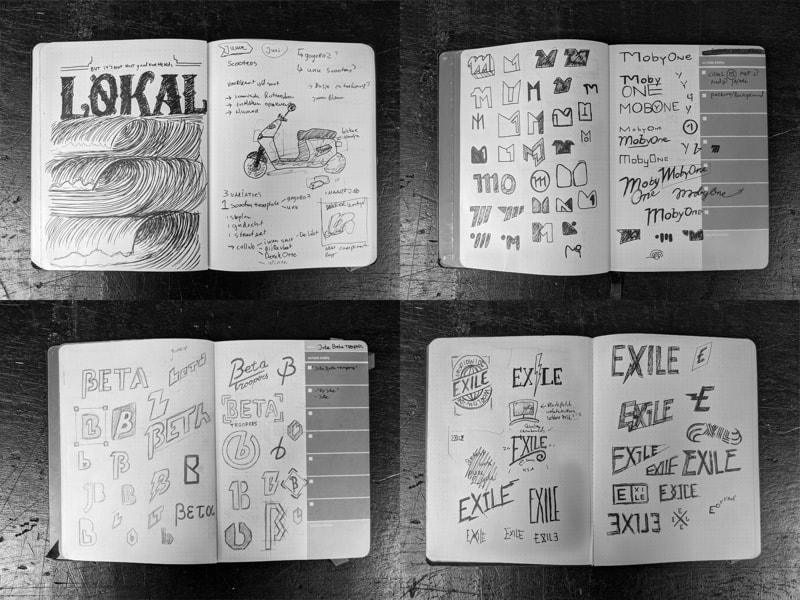 "My biggest inspiration in brand design is Mackey Saturday. You might not know him by name, he is the designer of the Instagram Logo and I really like his typographic and minimalistic approach to brand identities. Another guy I really admire is my friend Calvin Sprague from Union Haus. His linework is so elegant and amazing. Aside from that he's also a really cool guy! Also my friend Thijs, who runs Faker Agency. You might know some of his work as he did all the branding for dutch wetsuit startup srface.com."
"Alex Trochut is endlessly inspiring in his typographic and colorful experiments. Dan Cassaro from Young Jerks is hilarious on twitter and Young Jerks make great work for Deus Ex Machina, Carhartt and many more lifestyle oriented brands. I really like their handmade aesthetic and use of bright-but-somehow-muted colors. One last illustrator I want to give a major shout-out to is Victor Mosquera. His work is weird, otherworldly and blends sci-fi with an almost spiritual style. I absolutely love it."
How did the Commontale logo came up in your mind? What's the essence of it?
"Commontale is about sharing stories. It's about coming together, about making something out of the moment. I remember you talking about a feather quill for the logo but I felt it also needed to be something solid. Something abstract, easily identifiable, a shape that can be more things than just one. So I started playing with solid shapes, giving them an extra sense of depth by adding the inlines."
"The logo represents connection, direction, tree and in that sense: nature. It's light, it's simple and it's strong. Open to fill it up with images, colors, or anything. It's a blank canvas for getting together. The Commontale typography is a custom one based on a classic font named Neutra. Making it timeless, just like the stories you're collecting."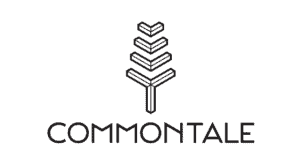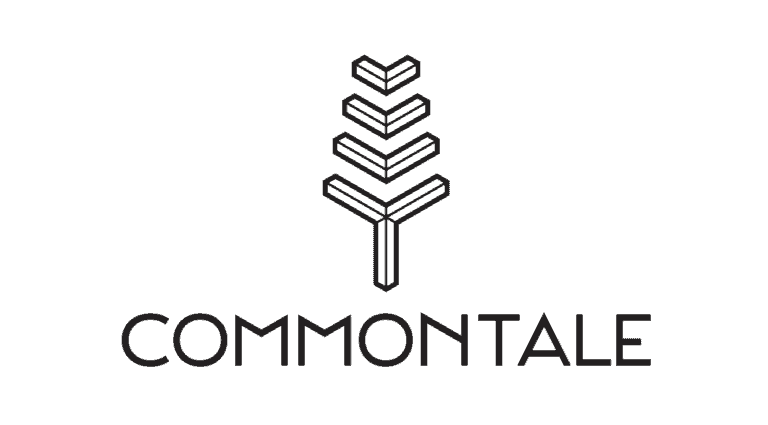 What's on your project bucket list?
"Ooffff that's a good question. There are too many things I wanna do! Right now I really want to do a lot of cool and creative work for Board Academy. I have this idea to make an illustrative t-shirt for it, but can't quite put my finger on the exact style yet. So let's simmer that in for a while.
"I'm also really looking to orient myself towards sustainable brands and start-ups. As for every hipster-designer I also still have that dream to create something cool for a craft beer brand or any other type of liquor, really. And I'd really love to work with some cool brands in active sports again, whether it's surf, skate or camping…if you have a cool project which might be a fit…come say hello!"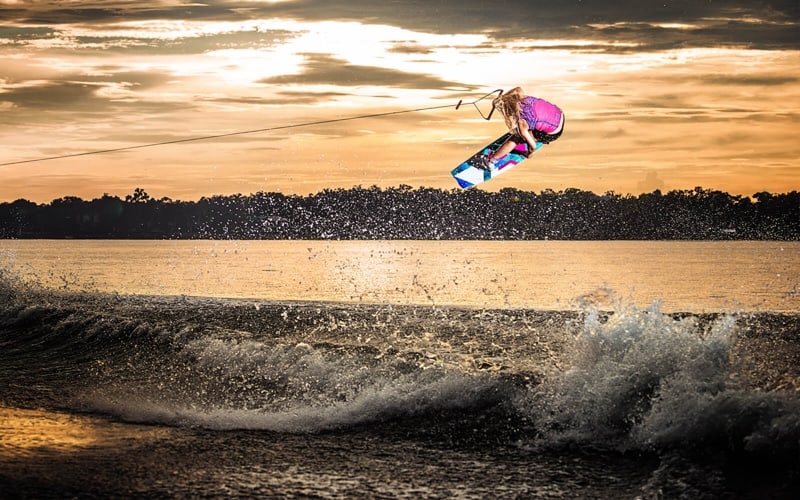 Any thoughts or tips you'd like to share for the new generation of graphic designers?
"Learn about grids. I never really did and it still makes some of my laying-out work daunting where it shouldn't have to be. I always used to "break the grid" in my studying days and that punk-style was something that set me apart in school. But it's better to learn the rules first before breaking them. I never learned them and it's always harder in hindsight. Other than that I guess it's the usual: follow your instincts, don't be afraid to experiment and try new things."
"Be kind to strangers. This one counts for general life advice as well. Talk to people, don't be afraid of criticism and really try to separate professional criticism from personal criticism. It can only help you -and your work- grow. One last thing that always stood by me is something, I think it was my dad, said: "People will forget what you did but remember how you made them feel." So try to make people feel good. Share that stoke and go out and create work you're proud of."
Check out all the work and projects of Richard de Ruijter on richardderuijter.com