It's pretty obvious to everyone that plastic waste has become a major problem for ourselves and for the nature around us. Many brands and companies, especially in the outdoor industry, are therefore working on new, more sustainable business operations. On the production side, you can already see this a lot in the choice for recycled materials. But to really make big green steps, without compromising on the quality and performance of the products, is often still a difficult task. In addition, many companies shout and claim, but it is very difficult to find hard evidence of the actual impact of those claims.
RECYCLING WRITTEN-OFF SKI BOOTS
When ski boots reach the end of their life, they often end up in landfills or are burned in waste-to-energy plants. The Italian Tecnica group, which includes the brands Tecnica and Nordica, launched their 'Recycle Your Boots' campaign in 2021. This project is based on the principles of a circular economy and aims to make a measurable contribution to a sustainable future. How exactly? By recycling used ski boots into secondary raw materials in a transparent and sustainable process. This saves new raw materials and a lot of CO2 emissions.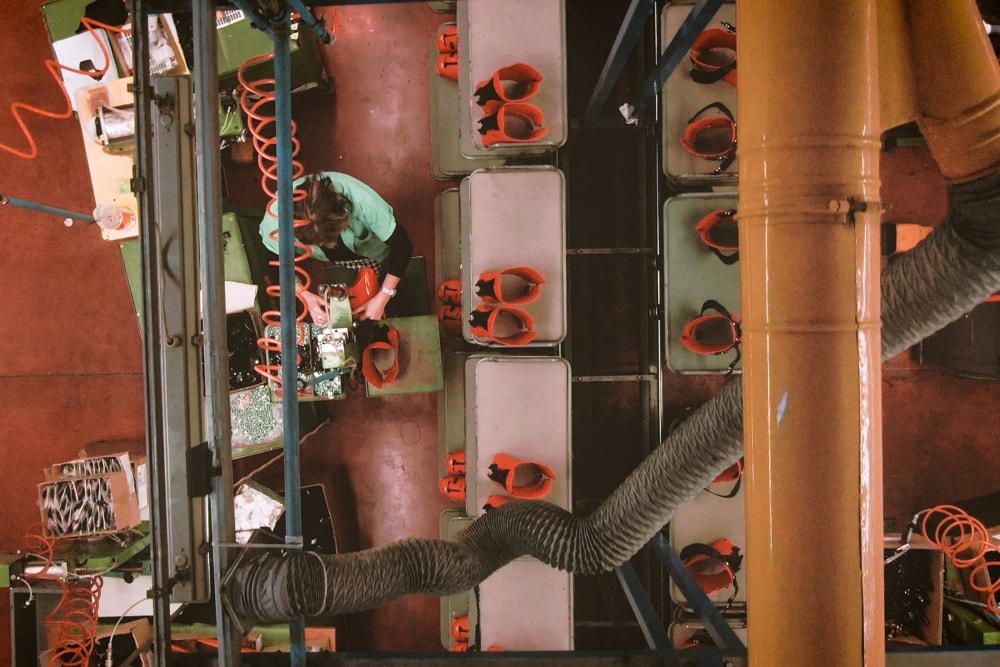 "The idea is quite simple," explains Maurizio Priano, marketing and brand manager at Tecnica. "We make it possible for skiers who want a new pair of Tecnica or Nordica ski boots to return their old ski boots, regardless of the brand. We will then recycle their old ski boots as much as possible." That sounds quite simple, but in reality it is a complex process that requires a lot of expertise and innovation. To collect, transport and recycle all those old ski boots, the Tecnica group has set up a whole new logistics system and even enlisted the help of research institutes. The latter help them to measure the effectiveness of the project.
Did you know that a ski boot consists of up to 80 different assembly parts and 70 different lining parts? And that one buckle has no less than 30 parts? Recycling means that all these parts must also be disassembled and sorted. Some materials can be reused to make new high-quality ski boot parts. Other materials no longer provide that quality, but can still very well be used as a new raw material for another product.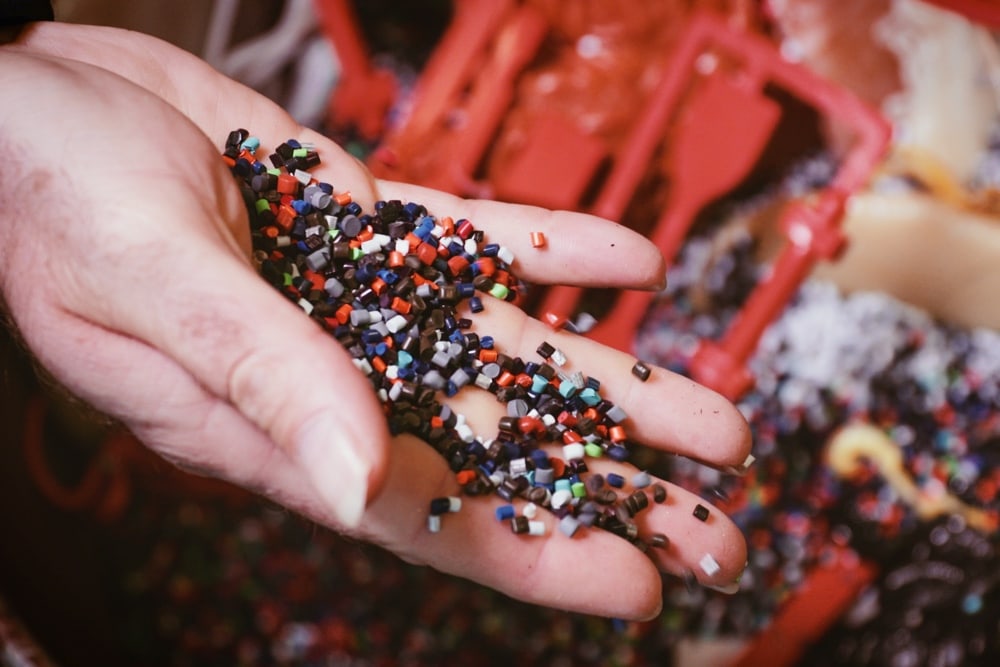 SHREDDING AND SORTING
It all starts with a large number of retailers throughout Europe. Consumers hand in their old pair of ski boots at participating Tecnica dealers. Once enough written-off boots have been collected, the shop will register a return and a courier will pick them up. For all this transport, the project works together with the Italian Fercam. They are a transport company that operates sustainably, with many electric vehicles or trucks that run on biofuel. Tecnica provides a special transport plan, which minimizes the number of collections and optimizes the routes to avoid unnecessary travel. Once arrived at the depot, the major sorting process begins.
The outer shells of the ski boots are shredded into a granulate and this is completely sorted according to the different types of plastics. Certain plastics can easily be reprocessed into parts for new ski boots. But also, for example, for reinforcing parts in the core of new skis. Other plastics are less suitable for this, but can be used very well for other products outside the ski industry. Think of the production of plastic chairs, buckets, pallets and other household items.
All the aluminum from the buckles and screws is separated from the other metals. This can be melted down to produce new aluminum. The same applies to the steel parts from the buckles and shells. The inner shoes (liners) of ski boots consist of different types of foam. This is also shredded so that it can be used completely for other purposes. For example, it is ideal as a filling for the many protective mattresses that you see on the slopes around poles and other dangerous points.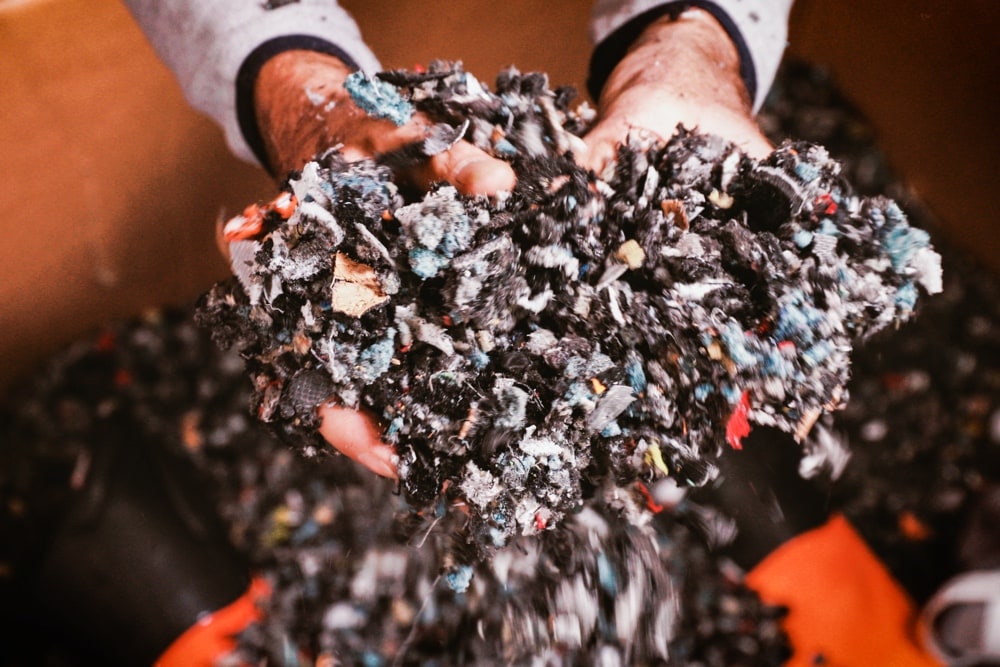 ADD A LITTLE SCIENCE TO IT
Recycle Your Boots is more than just a recycling project, it is a new business model," says Giorgio Grandin, Head of Innovation at Tecnica Group. "For the first time, Tecnica and Nordica not only create and sell a product, but also establish a fully integrated, sustainable process: production, shipping, consumer use and recycling." This sustainable initiative has even been included as a winning project in the EU LIFE programme, the EU's funding instrument for the environment and climate. Tecnica therefore receives financial support from this fund and their acquired knowledge and experience can serve as an example for other branches, including outside the ski industry.
In addition, the Tecnica Group also cooperates with the Department of Industrial Engineering of the University of Padua. They support the project with their knowledge and expertise in both the sorting and recycling steps of the various plastics. Thanks to their science, the entire project is also measured and calculated in order to get the real costs and benefits on paper. For example, it has already become clear that part of the PVC used in the inner shoes has a huge impact on CO2 emissions, with a very high energy consumption. That is why they have decided not to use this type of PVC for the production of Tecnica or Nordica boots from next season.
The Recycle Your Boots program is constantly evolving and the longer the project runs, the more knowledge is gained. The Tecnica Group shares all this knowledge publicly and hopes to get other brands involved in the recycling tour as well. The fact is that huge gains can still be made in the global CO2 emissions of the ski industry, just by recycling raw materials.
Website / Recycle Your Boots Program